Category: Small Tactics
Written by toomaime
Last Updated 🗓 4 years ago
Make your 404 page a landing page
Make your 404 page a landing page. When people get lost on your site, why not prompt them with something of value and a CTA? Popular giveaways can include ebooks, checklists, and course signup pages for lost visitors.
---
Examples: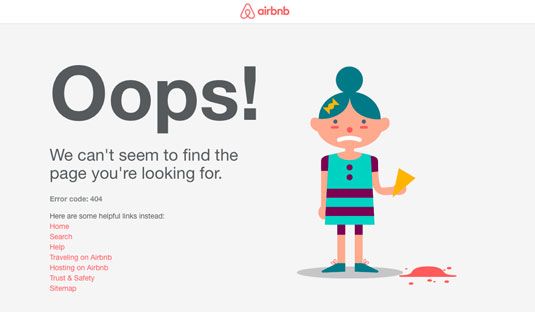 Codementor made a little game for the 404 page.
A really funny example of a developer named Klaus from Denmark. He is showing the Commodore 64 is an 8-bit home computer introduced in January 1982 by Commodore International.
---
Sources:
[1] 50 of the most creative 404 pages on the web – Learn - Canva
[2] 24 Clever 404 Error Pages From Real Websites
Show us some ❤️ and spread the word!
Want to learn more about growing an online business?
Hey there ✌️! I'm Tobi, the founder of Growthhacklist.
We want to build best learning resource for bootstrapped companies.
We interview successful indie makers and publish articles about growing an online business.
If you liked 404 Pages , join our mailing list for new interviews, articles and tutorials.
Interested in sharing your knowledge in an article, tutorial or an interview? Shoot me an Email or hit me up on Twitter!