Category: Small Tactics

Written by toomaime

Last Updated 🗓 9 months ago
Small Tactics
Scroll
Pop Ups
Scroll Pop Ups shitty growth hacking method or worth to implement on your site?

Intro
Scroll PopUps can be annoying but at the end, they also can be quite effective to engage your user. If you want to read some opinions about PopUps then read the twitter thread of Ben Tossel and his opinion about Pop Ups. It is very important to know that people don't like entry popups and few people actually make it to the bottom of your article to see your bottom page CTA. Because of that Wishpond suggests to implement your pop up after 30% of your content. This means your user is already interested in your content and a CTA is more effective than at the beginning of your site. At 70% Wishpond suggests having a more in-depth ask such as an ebook and newsletter sign up, in exchange for names, company information and an email [1].

How To
First of all, make it easy to disengage. This popup makes it very easy to disengage and return to the website.
Make your pop ups relevant. The best thing to do that users like your pop ups is present valuable content, features or giveaways. Here's an example. This pop-up appears when blog traffic heads to the "healthy eating" tab of a healthy lifestyles blog: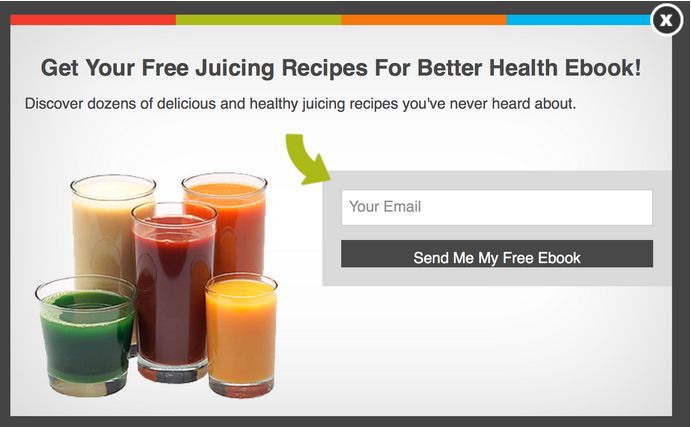 Here are some examples you could offer your user in your pop up: Ebooks, Access to an exclusive community, Free templates, Free resources, Discounts or Promotions.
Location is very important: Depending on your type of business there will be places that popups will be most effective. Reevaluate your goals and see where a popup can give you a boost.
Language is key. The language and communication you use on your popup play a huge role in how well that popup converts your visitors. Test what works fine for you and variate your headlines.
Define a clear call to action - Your CTA must match their intent and expectation.
Tipps what to add to your Pop Up
Offer content upgrade
Suggest related posts
Include a picture
Give a reminder
Offer a discount
Offer free shipping if you have a estore
Add Urgency
Offer a free trial
Suggest related/popular products
Make them laugh
Offer to chat
Use social proof (Example: "Over 100.000+ web developers can't be wrong...")
Use numbers
Include testimonials[2]
Research
To get a better idea what other indiemakers are doing I did a little research on Indiehackers. Thanks to their filter functionality I took a look at self-funded companies which are currently run by 1-9 persons and analyzed which types of Pop Ups these companies are using or if they don't use a Pop Up at all. Here is a little overview:
| | | | |
| --- | --- | --- | --- |
| Company | Category | Revenue | Pop Up |
| Helpmonks | Collaborative email platform | $50k/month | Chat Pop Up after certain time |
| CBlocks | Cryptocurrency | $30k/month | No Pop Ups found |
| wpSasS | WordPress Support | $10k/month | No Pop Ups found |
| Software Daily | Podcast | $60k/month | No Pop Ups found |
| Hacker Paradise | Traveling Community | $35k/month | No Pop Ups found |
| Tettra | Simple Wiki Software | $24k/month | Little chat support Pop Up |
| Coder Pad | Interviewing Platform for Programmers | $170k/month | No Pop Ups found |
| Snipcart | E-commerce for developers | $43k/month | Email Pop Up on Subpage |
| PremiumCoding | WordPress Themes | $15k/month | Huge Sale Pop Up |
| EditionGuard | eBook Anti-Piracy solution | $25k/month | Little chat support Pop Up |
| Bubble | Content Management System | $137k/month | No Pop Ups found |
| Snappies | Clothing | $1.5k/month | Little discount Pop Up + after scrolling newsletter Pop Up |
| Timetastic | Time managing software | $28k/month | No Pop Ups found |
| Populum | Oil brand | $70k/month | Newsletter Pop Up after scrolling |
Examples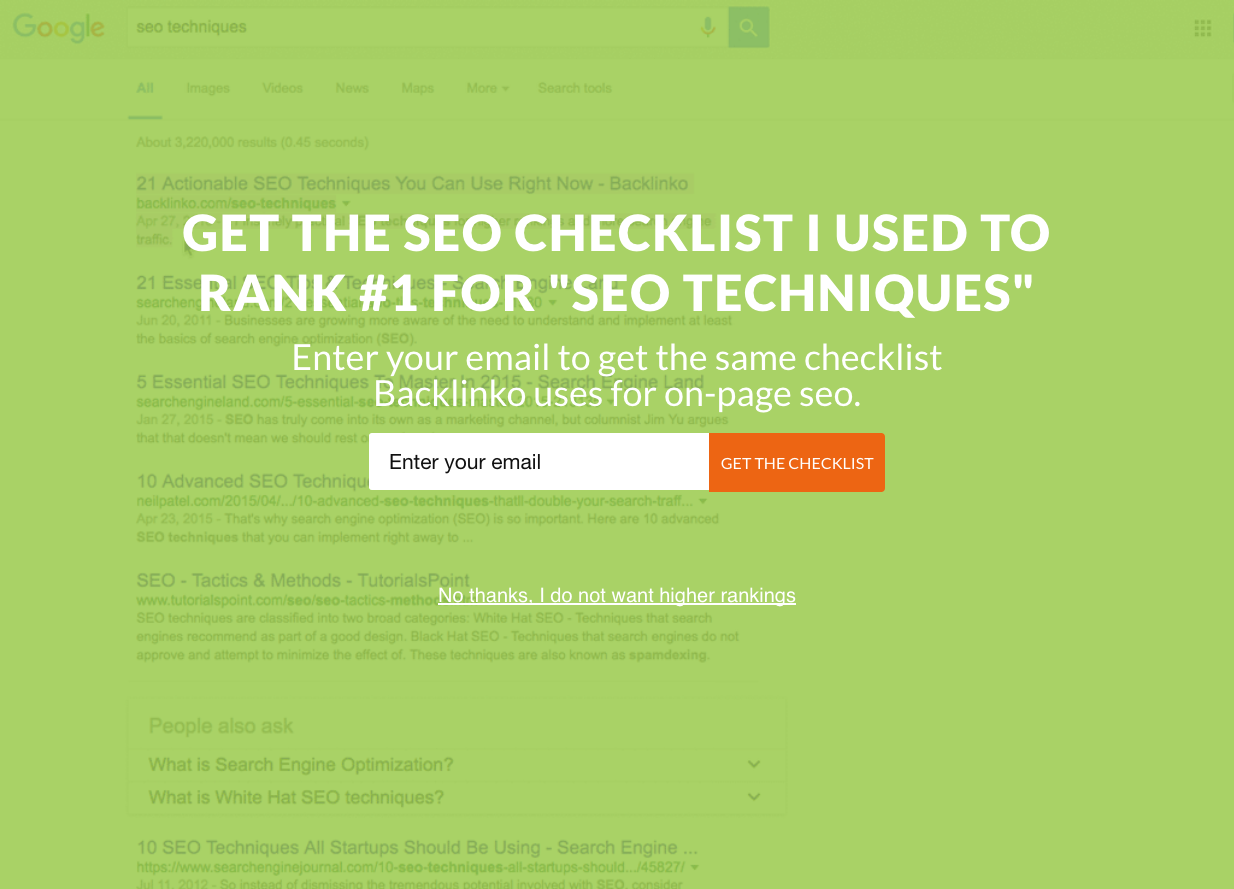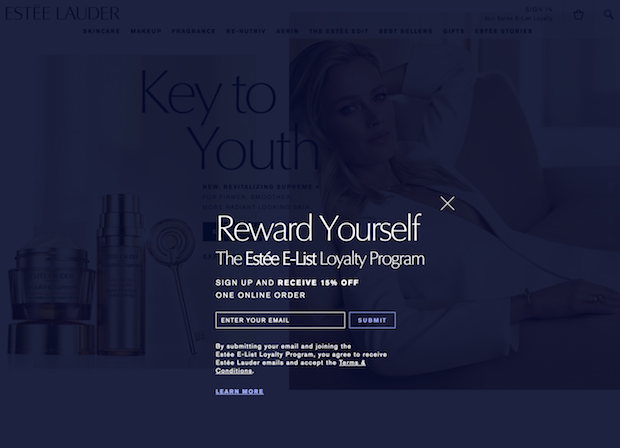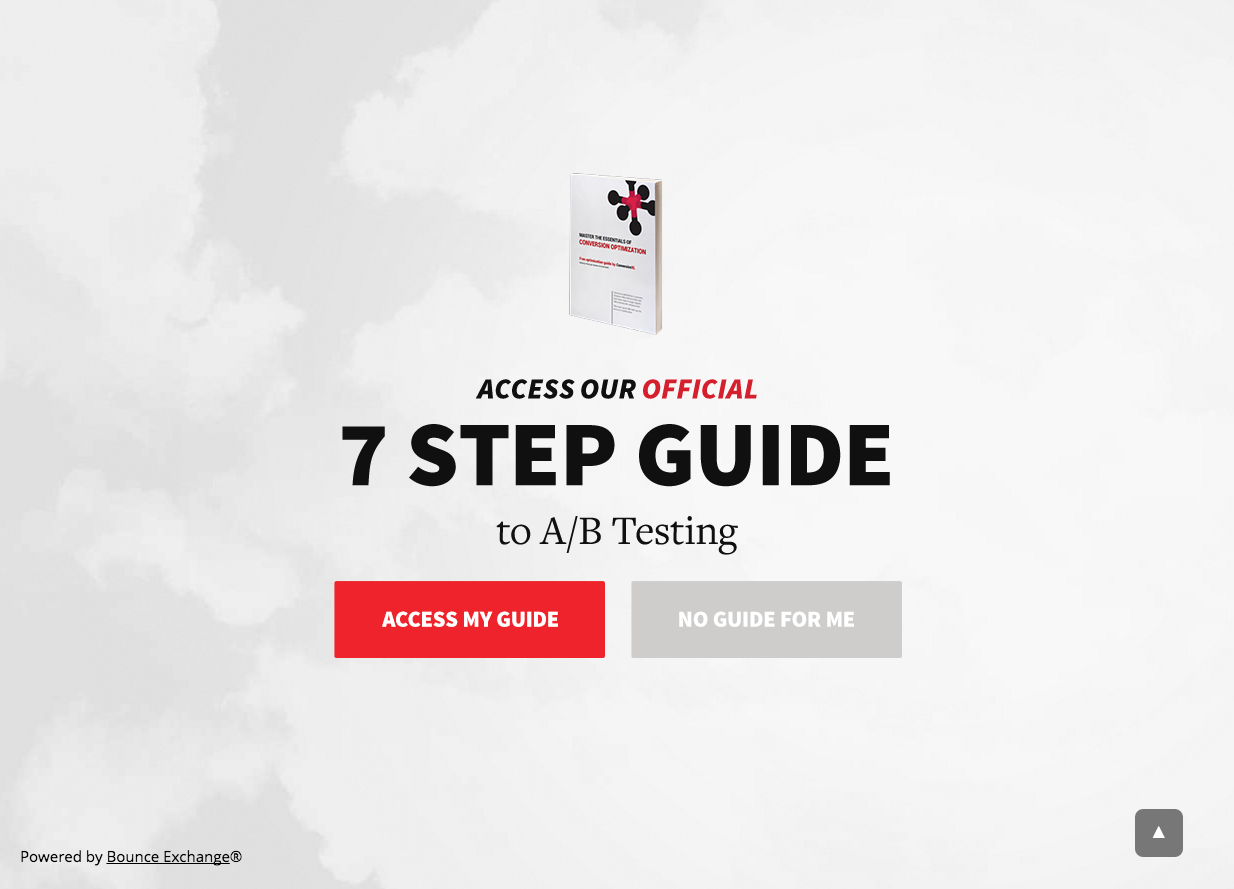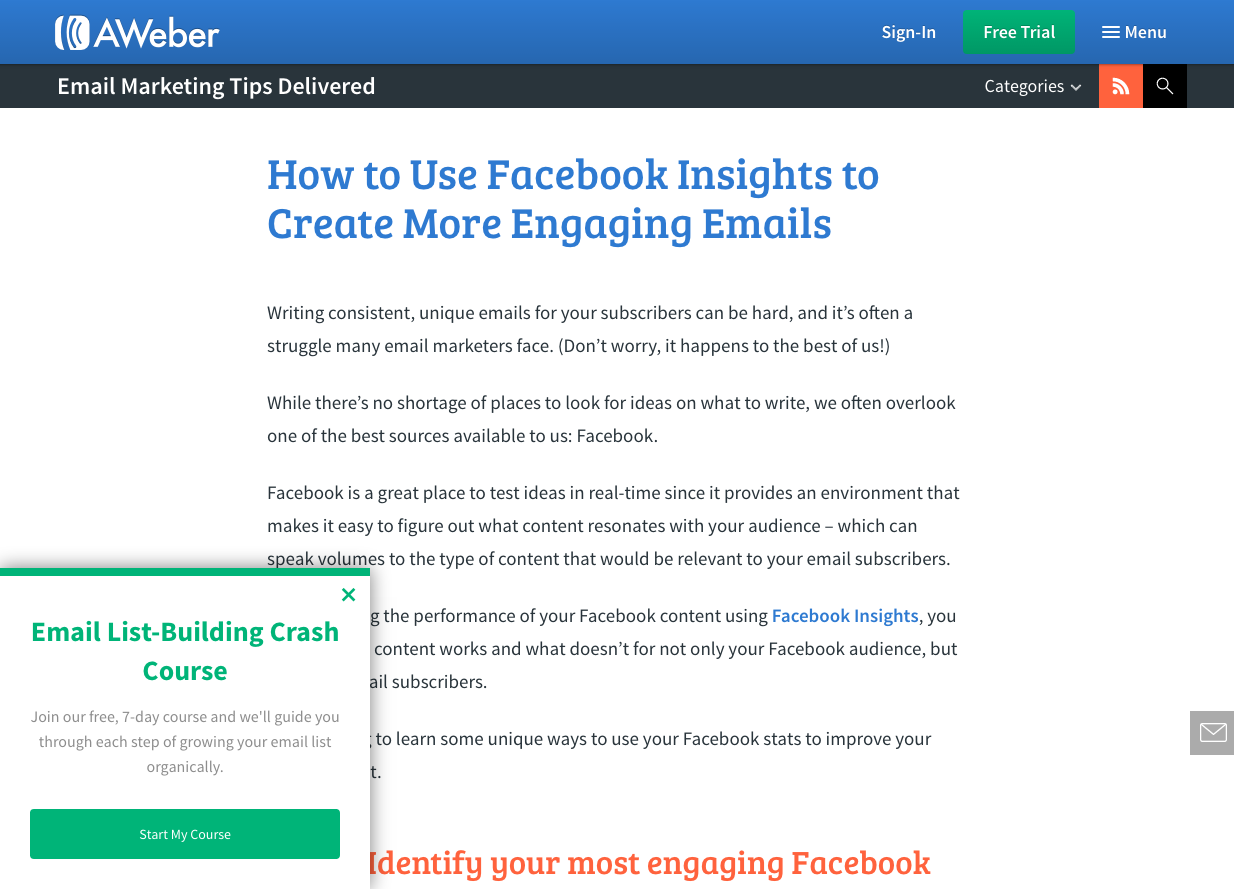 Tools
Sources
1 3 Best Scroll Popups for Your Website
How to Use Website Popups So They Don't Annoy People
33 All-Star Popup Examples and 5 BIG Lead Generation Takeaways
Edit